Just in case you guys don't know me mah names Trinity AKA Rin.
Im... Pretty much the same as every other normal girl you'd meet off the streets except I'm probably a little more awkward and a lot more emotional than others lol....
I'm the type of person who keeps my feelings inside for a long time until it goes over the limit.
There are people i actually talk about my feelings to though lol. Usually those are people I trust or like a lot.
I really like loyal people. Im the type of person that likes to put a wall in between us. But... Once i get to know you and i like you, i might break down that wall. If you let me at least.
My personality changes every year lol. I used to be known as the biggest pervert at school. I made everything sound perverted. But then the next year i became the quiet observant girl in the back. And this year im just like.... W/e. Lol
I really dislike clingy people and people who asked too many questions. Seriously, stay out of my business and learn some shet by yourself sometimes.
I hate it when people say sorry. I mean.... Seriously. A friend taught me to be proud of everything I do because there is no right or wrong. So if you did something that seemed wrong, so? Be proud. Dont be sorry. You learned something in the end.
Another thing i really hate is when im obviously hurt and people ask me shet like "Are you okay?" or "Are you crying?". Seriously? No no. My ankle is feckin sprained and im screaming the life out of my body. IM PERFECTLY FINE DUDE. AND YOU KNOW. I AINT CRYIN. IM TRYING TO SEE IF I CAN MAKE A WATERFALL USING MY EYES.
People assume things about me when i ask them questions that seem... A little suspicious. Seriously, dont get your hopes up or anything. It was just a god damn question.
Anyway.... Lets go to the positive things now... Lol.
I really like cute things. Thats my obsession.
My taste in things is strange so something i find extremely adorable could look completely hideous to you.
Another thing is... I HAVE A BEAR OBSESSION. My school bag, binder, phone cover, pencils, eraser, backgrounds, wallpapers, and stickers are all of BEARS. Mainly Rilakkuma <3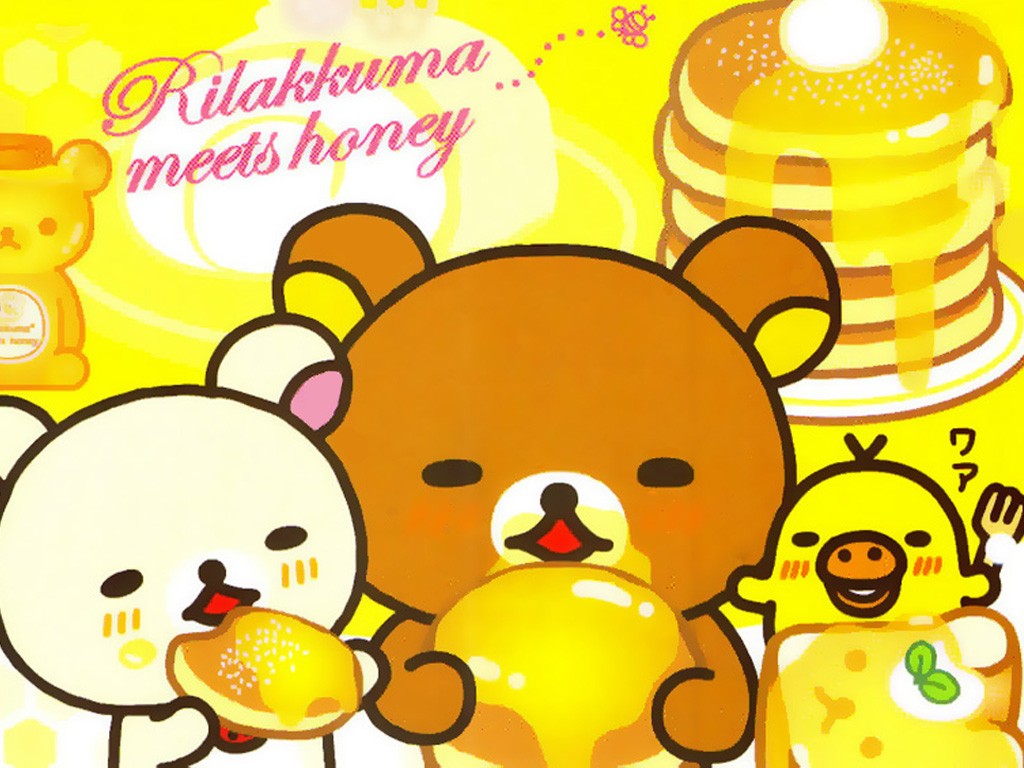 But ironically my favorite animal is an elephant LOL.
Um um. I like anime a lot even though I havent been watching it because Elsword. But thank god i don't. When i watch anime i completely ignore everyone else. Even ask Dain LOL.
Ummmm............ Well... Thats all for now I guess.
STRANGER DANGER.
Number: 1 949 748 0318
Skype: trinity.do
Facebook: facebook.com/trinity.do
MSN:
trinityxcherries@hotmail.com
Also, people often say a girls favorite song says a lot about what a girls feeling. So I guess here you go? LOL.